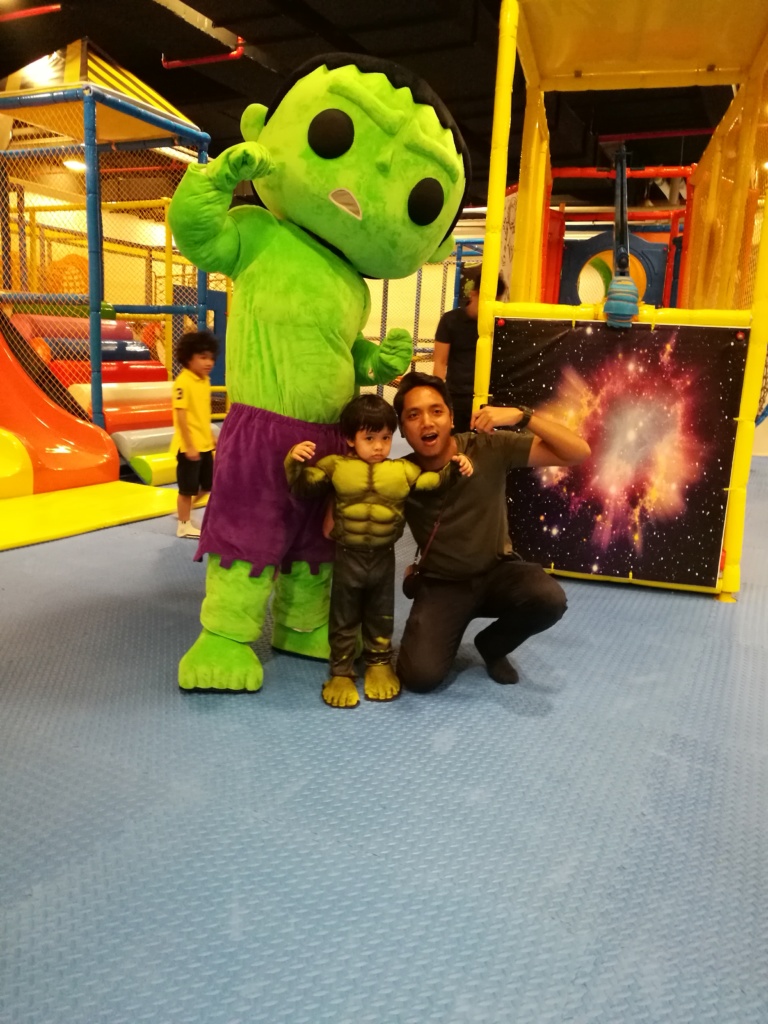 Like Father Like Son 
We are Hulks ! Stay Strong !
Terima kasih kepada pelanggan kami yang mengupahkan maskot hulk kami untuk Hari Kejadian anak berumur 3 Sekarang !!!!! Kami mengucapkan ribuan terima kasih atas kerjasama kepada pelanggan kami dan pekerja pekerja yang menyertai acara Hari Kejadian Little Hulk !! GO GO GO Little Maskot Hulk Malaysia !!!
We would like to say thousand of thanks to our precious client for hiring our Hulk Mascot for your beloved son 3 years old Birthday !! Once again, Thank you for all the staff for the cooperation to make the event successful !!! GOGO Little Hulk Mascot !!!
To Hire Mascot  |   Untuk Mengupah Maskot Malaysia
Talian | Hotline : 012-2908552