—— MASCOT HERO SERIES | MASKOT SIRI WIRA KOMIC ——
Rental Mascot Series | Sewa Maskot Malaysia
♥ ~ Fine Quality Mascot ~

For Hire Only ~ ♥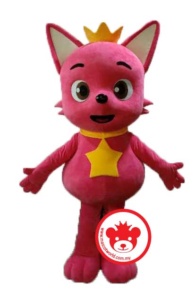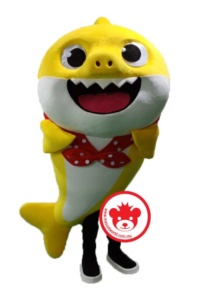 Welcome to Mascot World Malaysia, we are a company in Malaysia providing rental and hire mascot to our client who are interested to get our mascot your event. All our mascot are good in quality and safe to use. Rental mascot are all being clean and to sterilize before use. User safety and healthy are important to Mascot World Malaysia.
We, Mascot World Malaysia is always ready to fulfill client requirement on timing, cost and service attitude. Mascot World Malaysia providing reasonable cost to get your preferred mascot to highlighting your event, we will keep increasing our stock of new mascot in malaysia for our client to get more rental mascot choice.
Out of mascot, Mascot World is also one of the supply of custom made soft toys provider, we only use approved material to produce a safe to use soft toys, before we put into production, we will keep more attention on the material and pattern process, these are to make sure our clients get a quality product as expectation but in a lower cost.
Call and engage our service today : CALL 012-2908552
Selamat Datang ke Maskot World Malaysia, Sinilah website yang bangi semua pengguna dapat sewa maskot dengan harga yang sepatut and servis yang memuaskan keperluan program anda. Maskot maskot kami yang sedia ada untuk sewa adalah maskot yang berkualiti, masckot yang bersih and sesuai untuk event and program program. Kami menyediakan berbagai jenis servis untuk maskot di Malaysia. Semua maskot sewa mesti melalui process pembersihan dan pembasmian kuman demi keselamatan dan kesihatan pengguna maskot kami.
Maskot World Malaysia juga menyediakan servis maskot upah, pelanggan kami boleh upah maskot kami dengan harga munasabah untuk keceriaan event anda. Maskot World Malaysia selalu sedia untuk menjalankan tugas tugas yang semukinnya memuaskan keperluan maskot untuk pelanggan kami. Sebagai pembuat maskot yang berpengalaman, maskot world sentiasa mengingatkan diri sendiri untuk menghasilkan maskot yang lebih berkualiti dan selesa untuk dipakai dalam mana-mana acara dan bidangan perniagaan. Maskot World juga menyediakan pelbagai jenis maskot yang dibahagikan dengan berbeza kualiti untuk memenuhi bidang kegunaan dan kos yang sesuai untuk pelanggan kami. Semua maskot pembuatan kami adalah dijalankan dengan pemeriksaan berulangan untuk memastikan ia mencapai jangkaan pelanggan kami.
Selain daripada manghasilkan maskot, maskot malaysia juga menghasilkan permainan lembut (Soft Toys) dengan kuantiti dan kualiti. Harga menghasilkan permainan lembut sekali lagi direndahkan demi pencapaian maskot world malaysia. Kami menjalankan progress pengilangan dengan pemeriksaan kualiti yang ketat, bahan-bahan dan kain yang diguna adalah diperakui dengan kelulusan untuk kesihatan, inilah kelainan maskot world dengan syarikat-syarikat lain. Permainan lembut boleh ditempah khas untuk pelanggan kami, Pelanggan hanya perlu emelkan reka bentuk atau gambar permainan lembut kepada kami, dan kami akan membalas emel dengan secepat mukin dan menyediakan dengan sebarang infomasi kami untuk membantu pelanggan kami yang ingin menghasilkan permainan lembut dan maskot sendiri.
Tempahkan servis maskot kami sekarang dan mendapatkan servis yang lebih sesuai untuk acara anda.