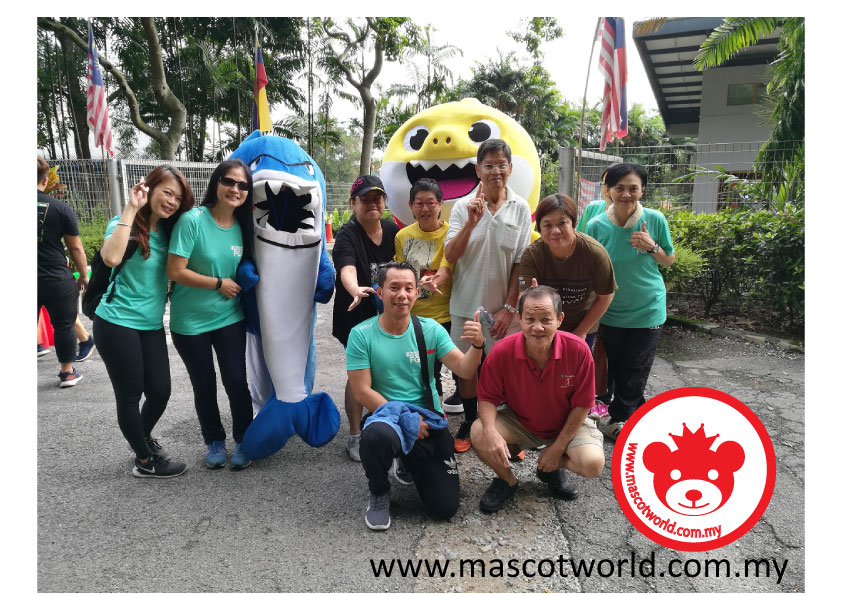 Baby shark mascot (the yellow one is ours, blue is some online grab item, you can see how much differences between) on the Family Run in Bukit Jalil Recreational Park ! Run for Healthy as we Promote a Quote " : DO NOT REJECT PEOPLE WHO TALK HEALTHY TO YOU !"
Should think of the way that they are actually for your knowledge and information for your own healthy, yes or no depends on you. As a Entertainer Mascot provider, we DO love healthy program to increase people awareness on how healthy exercise and daily nutrition needed for a healthy and sporty life. Mascot World care about your healthy and happy life to have funny and excitement moment with our mascot !
Premium Cast Mascot made SOLID, DURABLE AND LIGHT WEIGHT ! Even you press harder on our mascot, it just won't running our of its shape !!!
As compare with some euro produce mascot, we are 10x lighter in weight ! SO, wearing a mascot become easier than old times ! Although we still not perfect enough, but it also mean that we can improve further more.
Customize a Mascot Now :
2D design –> 3D design –> Modeling –> Production
All customize mascot are based on client requirement, you can request for what and how you want it to be, we will suggest for better way with what kind of mascot you wish to. Maintenance is one of our advantage to take care of your mascot. We do help on repair mascot and cleaning mascot work.
ALL YOU NEED is CONTACT US : Whatsapp US
or Contact us via Click HERE !