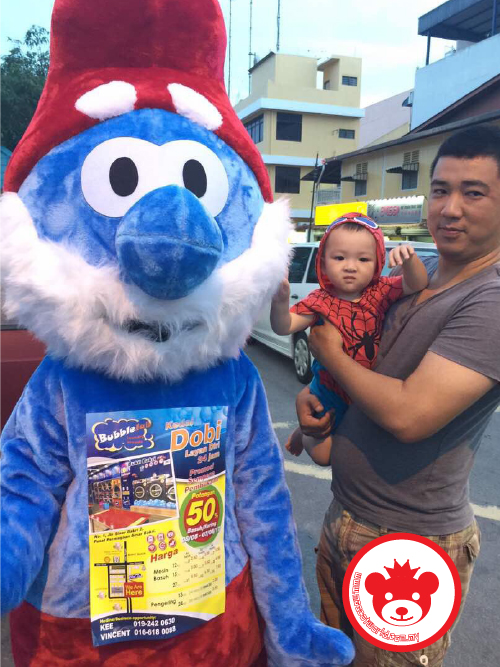 Mascot Smurf appear @ Johor Self Laundry Opening Promotion !
Lot of offer for washing and drying service now. Appearance of Mascot Smurf has attract lot of consumer to take a photo with him. Mascot appearance is not always can see in our normal live environment, catch the chance to have fun with our mascot smurf while you meet him. Now, lets the laundry @ Muar, Johor, help you to wash even more clean for your daily clothes and fabric items.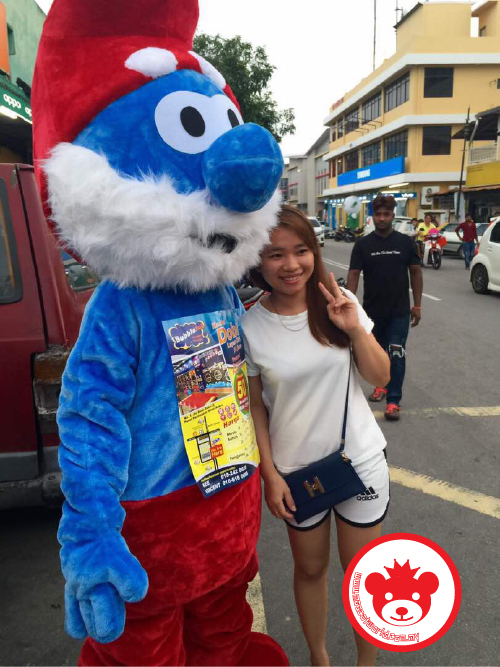 We feel grateful and appreciate to serve our client who engage us as part of their promotional itinerary. We, as the part of it, we fully contribute ourselves to work it better to attract more people to visit our client store.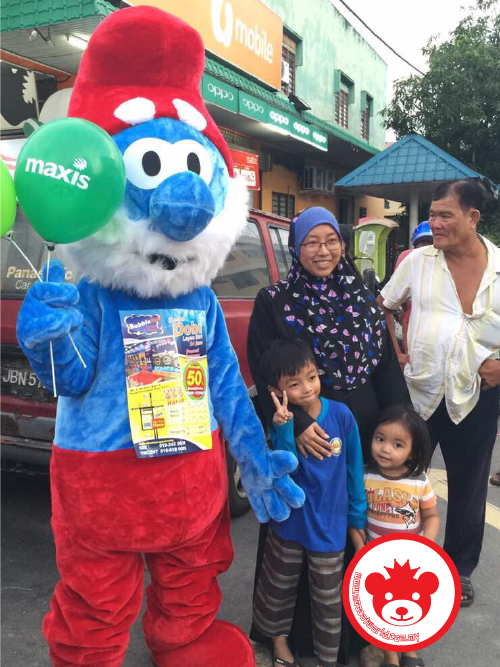 Join us for fun if you meet our mascot appearance while you walking on the street, it will be more surprise when you meet mascot, out of taking photo for memories, it might bring you a lucky prize on the promotional schedule.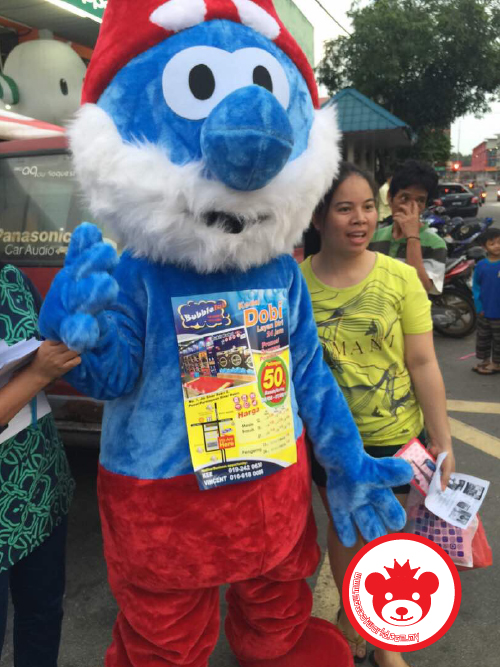 Mascot appearance duty is to attract more people to client store and event, we are confidence that we can do it more and more for our client.
If you are interest to hire a mascot for your event, please contact us for details and arrangement. And you might want us to customize mascot and soft toys for your company, please do not hesitate to call us for quote.
Mascot Malaysia always serve with quality and clean mascot, we are more caring into client business and benefit. More character for rental, please preview in ready mascot, all photo are actual mascot, we do not post fake photo to attract attention.